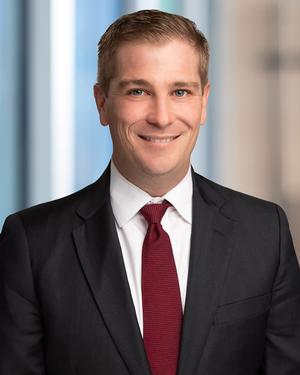 Tracy
Brown, MSFS, RICP, CFBS
Financial Planner
Domicile State: TX

As a licensed, experienced Investment Advisor Representative and serving as the Agency Pension Specialist for Asset Strategies Group, Tracy J. Brown advises clients on using assets of their typical investment portfolio to help create an income stream for retirement. Mr. Brown utilizes age-old strategies to help ensure his clients are utilizing their employer sponsored retirement plans to the fullest before adding the supplemental options desired by retirees. Whether it is utilizing a company sponsored retirement plan, state or federal pension or other alternative retirement plan, making sure that you are taking the most income available to you is critical. He not only looks at how to help grow your assets but, most importantly, help turn them in to income most efficiently.
Mr. Brown is licensed in and works with his clients in areas related to their investments as well as personal insurance needs. Tracy provides a unique perspective on the topic of personal insurance due to his own personal story related to his own health conditions from birth and would be happy to share his story with you.
Mr. Brown holds Texas Life and Health Insurance Licenses and is registered with FINRA as a Series 7, Series 6, Series 63, and Series 65 Investment Advisor Representative. He holds 2 Master's degrees, one in Financial Services and the other in Agriculture Education, as well as a Bachelor's degree in Agricultural Systems Management and Business from Texas A&M University. Tracy is a firm believer in lifelong learning and has completed certifications to become a Retirement Income Certified Professional® as well as a Certified Family Business Specialist. Throughout all this education, he has built a solid foundation for helping clients to minimize taxes associated with their retirement income, maximize their Social Security benefits, and utilize retirement strategies that can help protect income from the impact of changing market conditions.
Throughout Mr. Brown's career as a financial planner, he received Leader's recognition and Advisor of the Year in 2015 with Park Avenue Securities. In 2016, he was awarded the Eagles Lives Leader with MML Investor Services as well as Leader's recognition in multiple years with MML Investor Services. In his spare time Mr. Brown enjoys spending time at his family farm in north Texas, his family ranch in south Texas, attending Texas A&M sporting events, volunteering with the UT Medical School, and working on his golf game. He also enjoys spending time and exploring all that the great city of Austin has to offer with his wife Casey and their children, Jack and Emma.
Tracy is licensed to sell Insurance Products in the following states: OK, TX.
Tracy is licensed to sell Security Products in the following states: CO, MN, NM, OK, TX.
Tracy Brown is a registered representative of and offers securities, investment advisory and financial planning services through MML Investors Services, LLC, member SIPC. www.SIPC.org Supervisory Office: 317 Grace Lane, Suite 250, Austin, TX, 78746, (512) 346-6020. Asset Strategies Group, LLC is not a subsidiary or affiliate of MML Investors Services, LLC or its affiliated companies.